Café Society: A picturesque destination to indulge your senses
One of the finest restaurants nestled in the beautiful Dubai Marina neighbourhood, Café Society is a hidden gem with elegant and chic interiors that bring glamour to every dining experience. It is the perfect venue to dine in style, grab a quick bite with colleagues, eat solo or unwind with close friends in luxurious settings.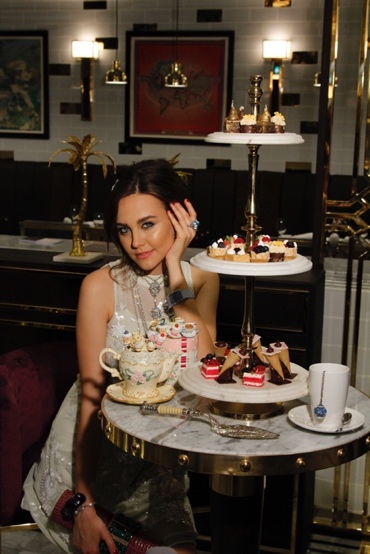 A quintessential afternoon tea to delight all the senses
Looking for a little afternoon indulgence in an opulent setting? Head to Café Society for a timeless and elegant afternoon tea experience that promise to pamper your senses. Awaiting you is a fine assortment of hot and cold canapés, bite-sized sandwiches, savoury treats and sweet delights such as signature cakes and wafers, all accompanied by the finest tea blends that are freshly brewed to sip on the side. Gather your close friends for a chatty laid-back afternoon while soaking in the chic and glamorous surrounds of the restaurant. 
Date and time: Daily | 2pm to 6pm
Price: AED 199 for two persons excluding VAT
24 hour advance booking required

Breakfast delights to start your mornings right
What better way to start the day than with a delicious spread of breakfast dishes at Café Society, a stellar spot boasting a spectacular menu with a variety of breakfast classics to choose from for every taste and preference. For those looking for a savoury start to their day, try the signature Eggs Benedict, Regag Bruschetta, Mexican Burrito, Fresh Crab Salad on a Bagel, Fried Eggs and Asparagus, Frittatas, Mediterranean Breakfast while the ones with all the sweet cravings can relish the Toasted French Brioche, Breakfast Waffle and Crêpes, Blueberry Banana Pancake and more. Health enthusiasts are also in for a treat with scrumptious dishes such as the Café Society's Healthy Breakfast, Tostada de Avocado, Raspberry Chia Glass and Eggs Volcano Muffin Bread. 
Date and time: Daily | 9am to 11am
Price: Subjective to order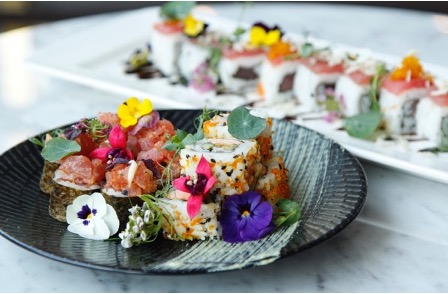 Eat sushi to your heart's content with an all-you-can-eat-sushi deal
Nothing sounds better than devouring an unlimited selection of sushi, sashimi, nigiri and more! Famed for pairing delectable food with an artistic touch, Café Society is offering an "All You Can Eat Sushi" deal every Wednesday. Get your fill of sushi as there's plenty of delicacies to choose from the menu including Trio Ebi Nigiri, Tuna & Salmon covered Nigiri, California Hot Roll, Uramaki California, Assorted Gunkan and assorted Sushi and Sashimi, all boasting an infusion of rich flavours that promise to keep you satisfied. Dine, mingle and enjoy a relaxed day exploring and savouring a variety of delicious sushi!
Date and time: Every Wednesday
Price: AED 299 for two people excluding VAT
Mondays are for the ladies!
Looking for the perfect Instagrammable spot to catch up with your girlfriends? Here's a treat for you! Gather your girl gang and spend your day dining and socializing at Café Society, a picturesque restaurant nestled in Dubai Marina. Ladies can enjoy a 50% discount on the entire menu. Surrounded by chic interiors, spend quality time with your besties and enjoy a good chat while tucking into the various culinary creations on the menu that just can't be missed. Some of the must-try dishes on the menu include the Eggs Benedict, Caprese Salad, Napolitano Pizza, Lemon Chicken Breast, Wagyu Rib-Eye, Mediterranean Seafood Paella, Portobello Truffle Risotto, Caged Warm Apple Pie, Art Deco Tiramisu and the signature Chocolate Dulce de Leche. 
Date and time: Every Monday | 9am to 11pm
Offer: 50% discount on the entire menu
For reservations or more information, please call +971 4 318 377, email [email protected], visit www.cafesociety.ae, or follow @cafesocietydxb